Human-like knowledge management
capabilities,

automated at scale
Human-like knowledge management capabilities,

automated at scale
Harness the power of Leena AI's WorkLMTM to deliver precise, logical and conversational
knowledge that surpasses employee expectations.
Harness the power of Leena AI's WorkLMTM to deliver precise, logical and conversational knowledge that surpasses employee expectations.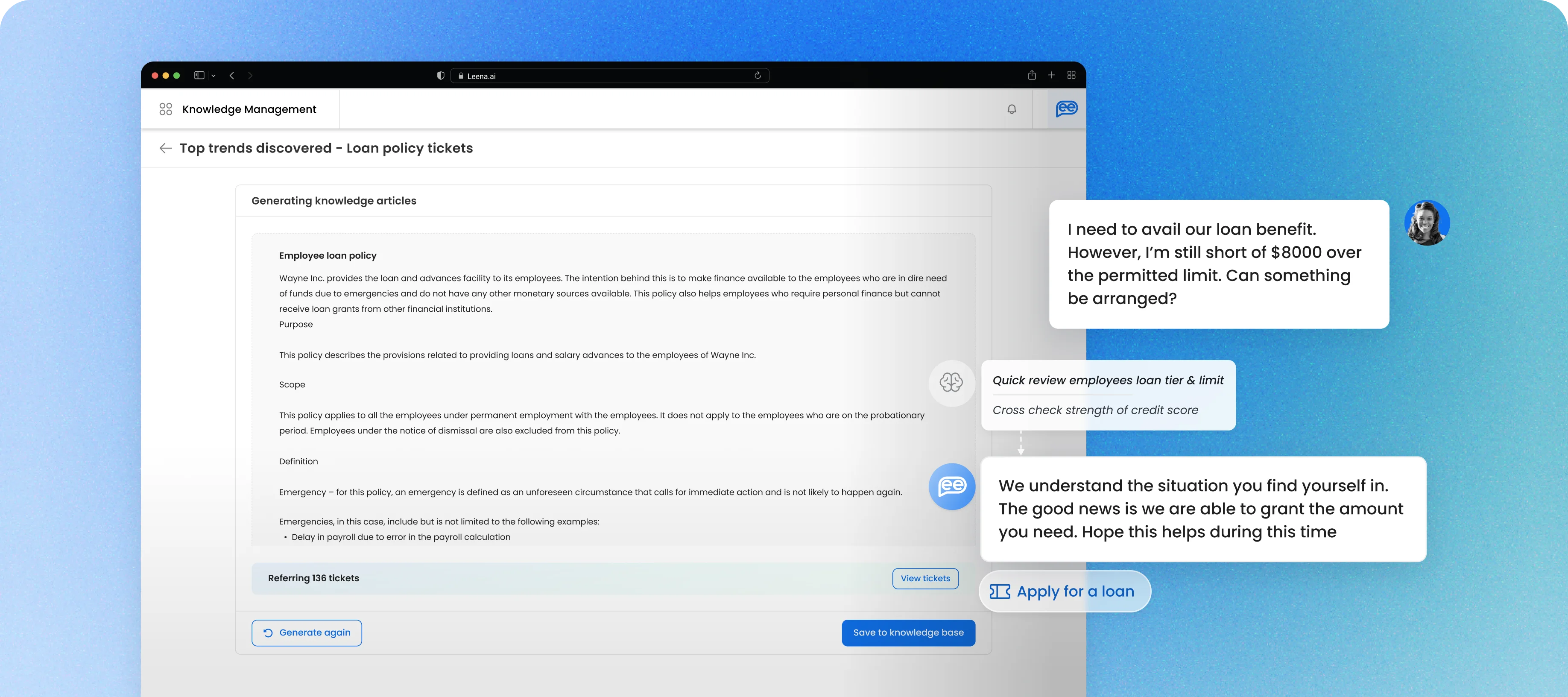 Trusted by global Fortune 500 enterprises
Customer outcomes today. Make them yours tomorrow
100%
automated knowledge creation and management
90%
faster access to information for employees
10X
boost in productivity and efficiency Unlock the potential of Leena AI's WorkLMTM for seamless knowledge management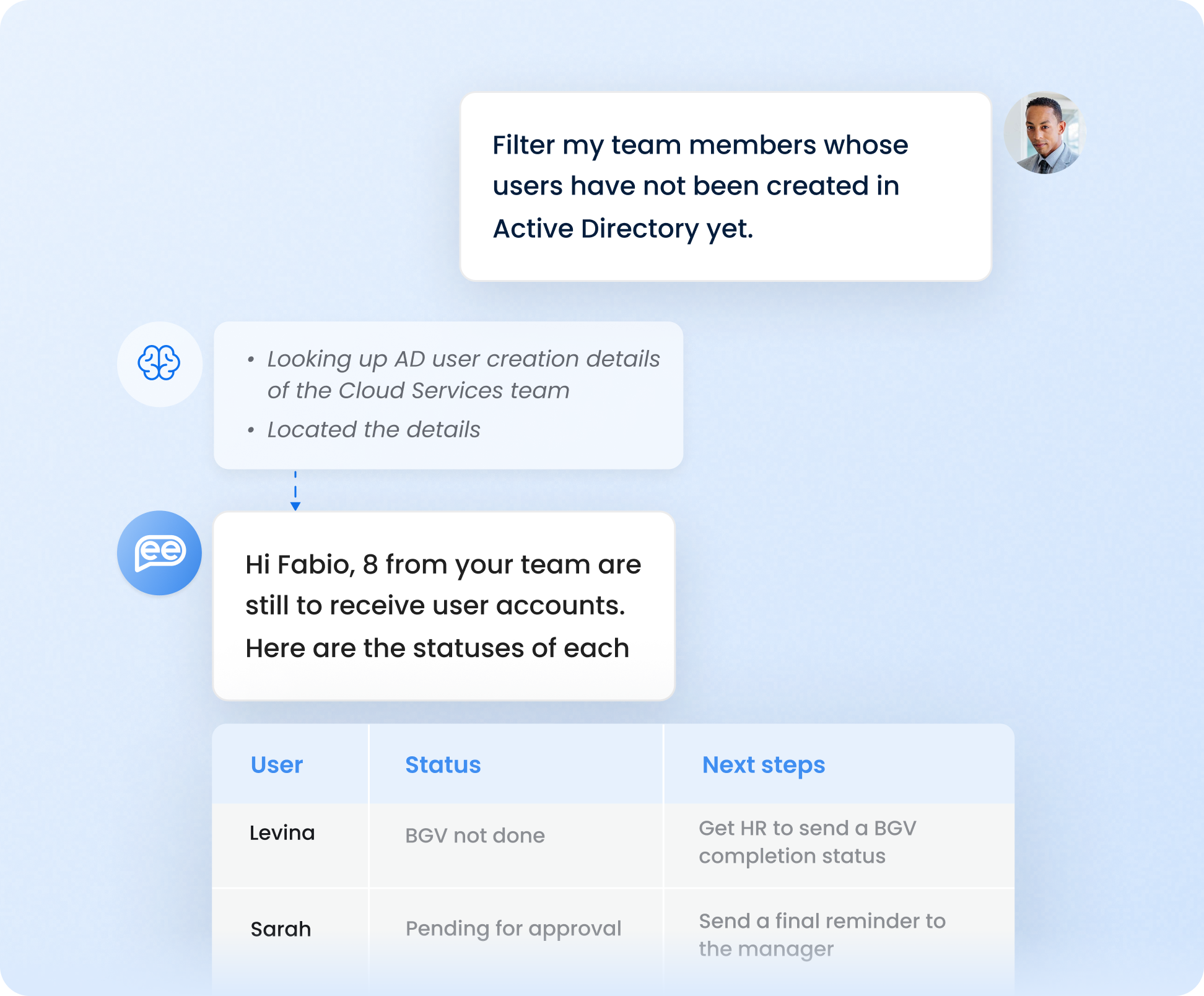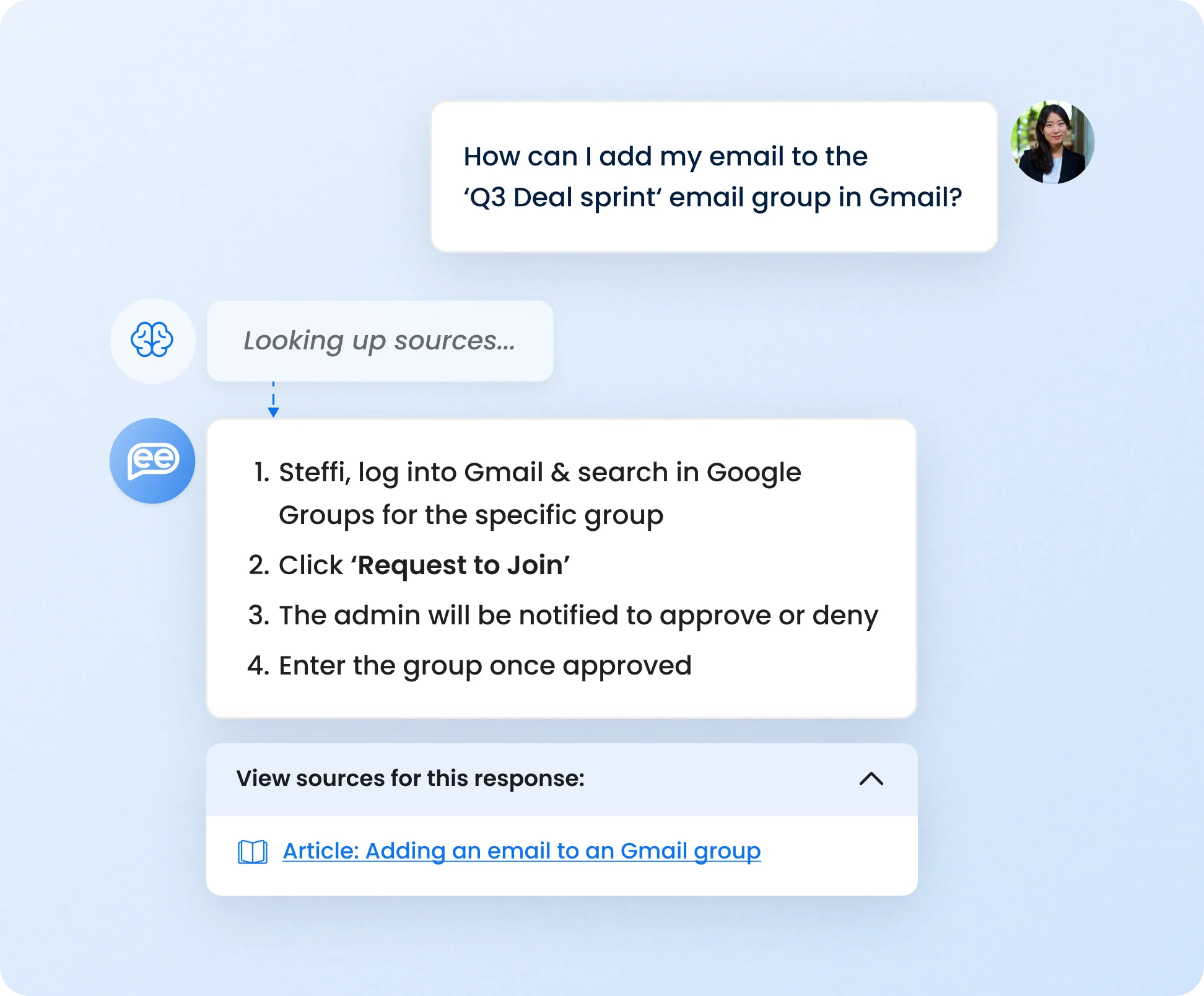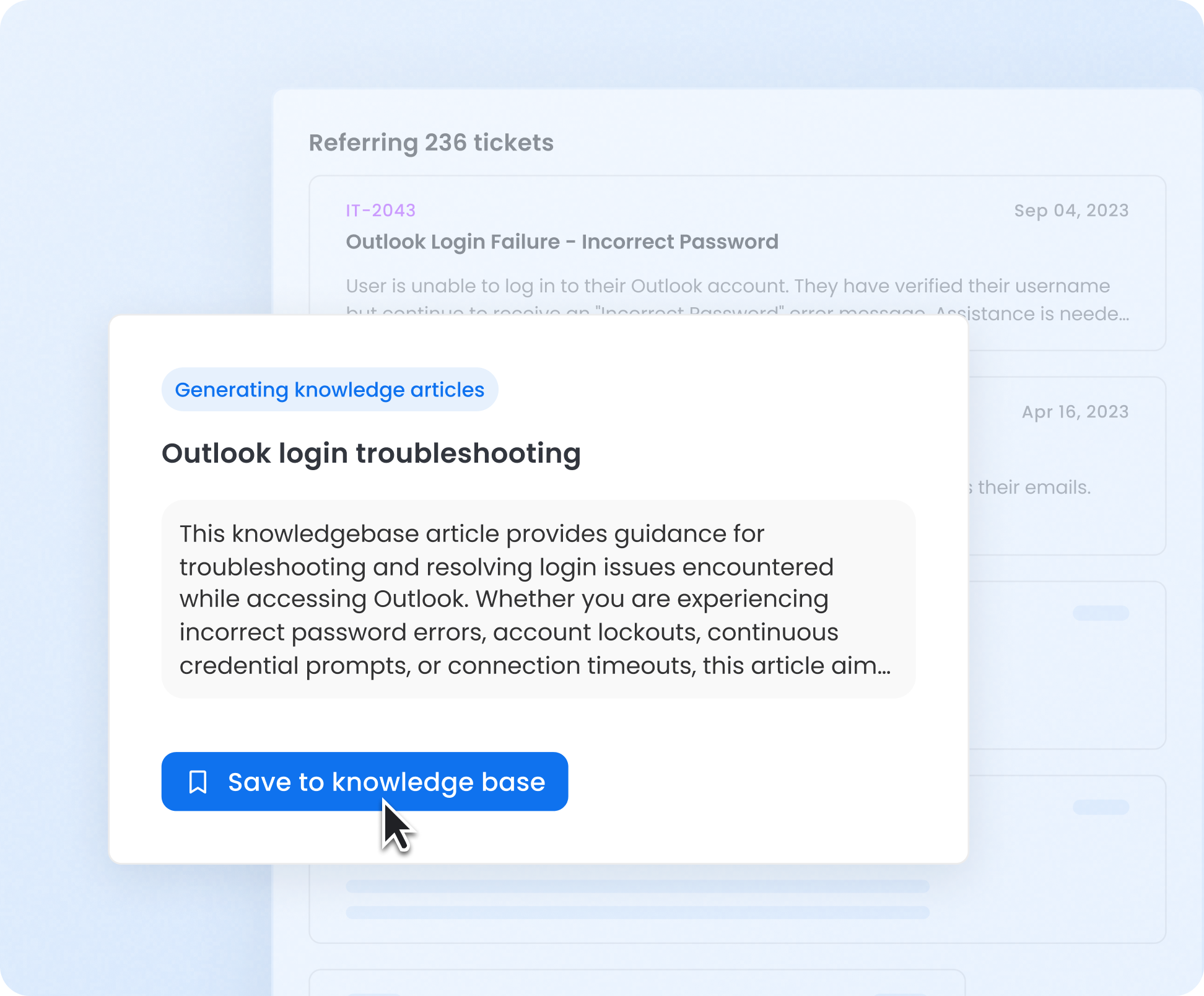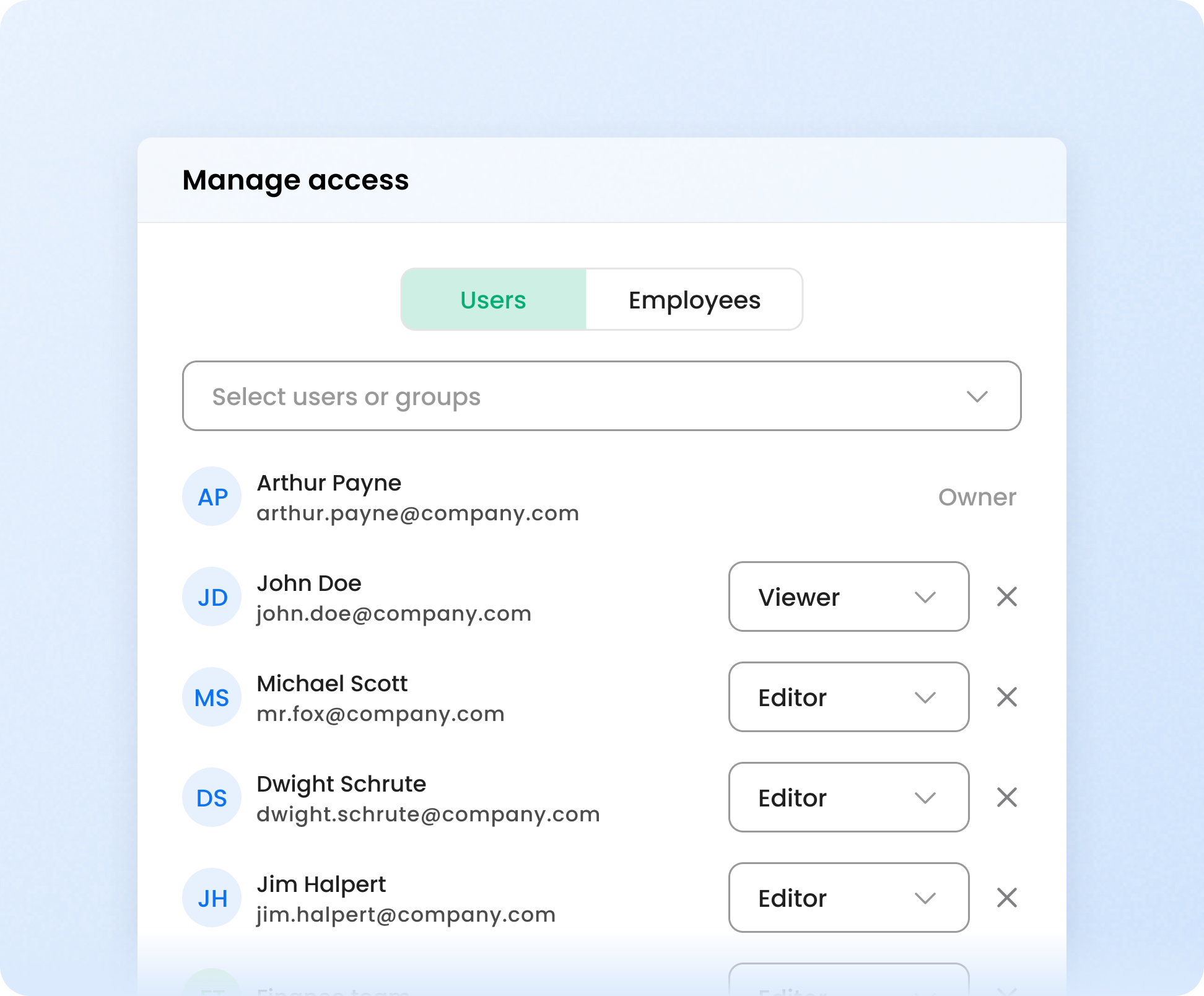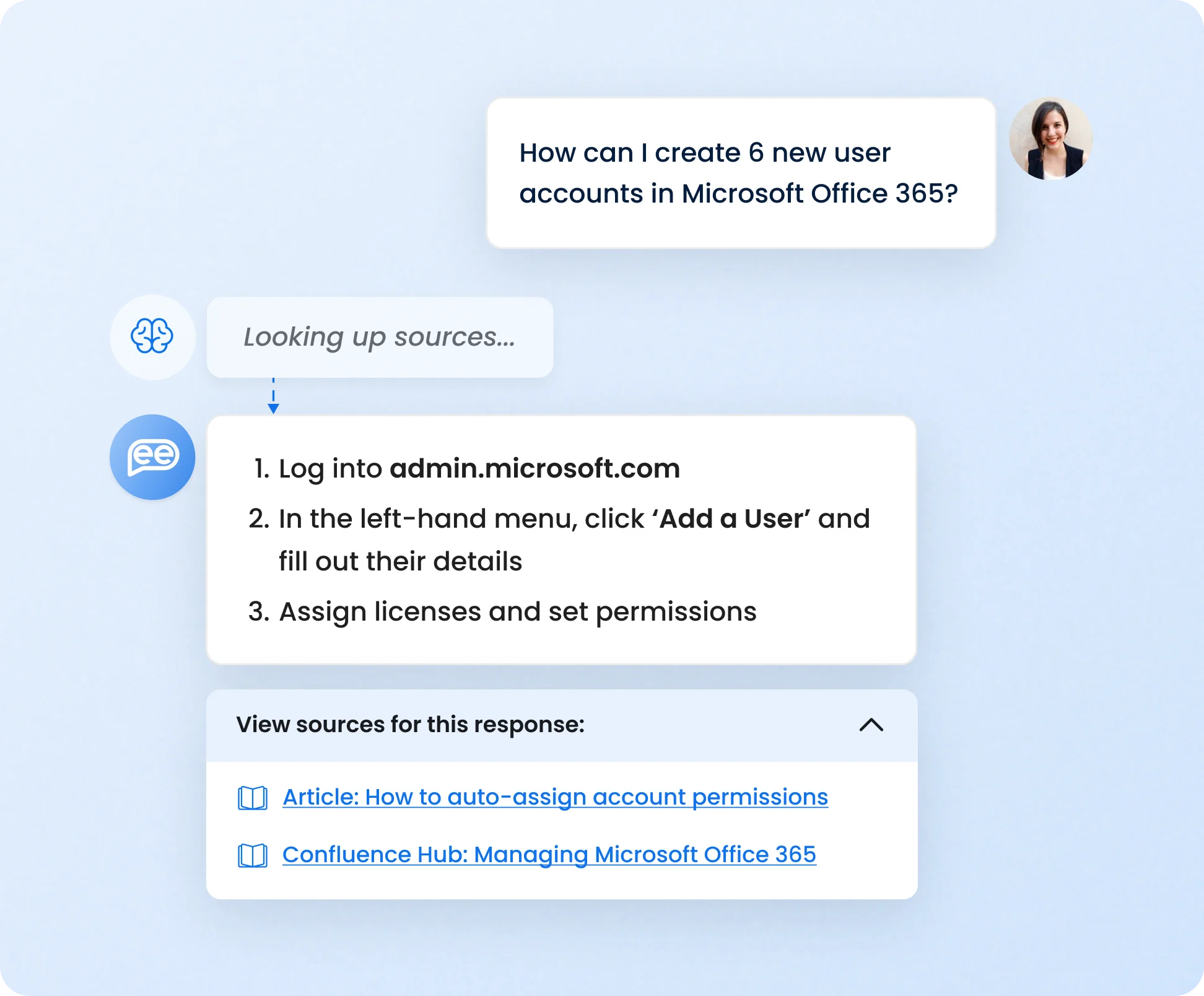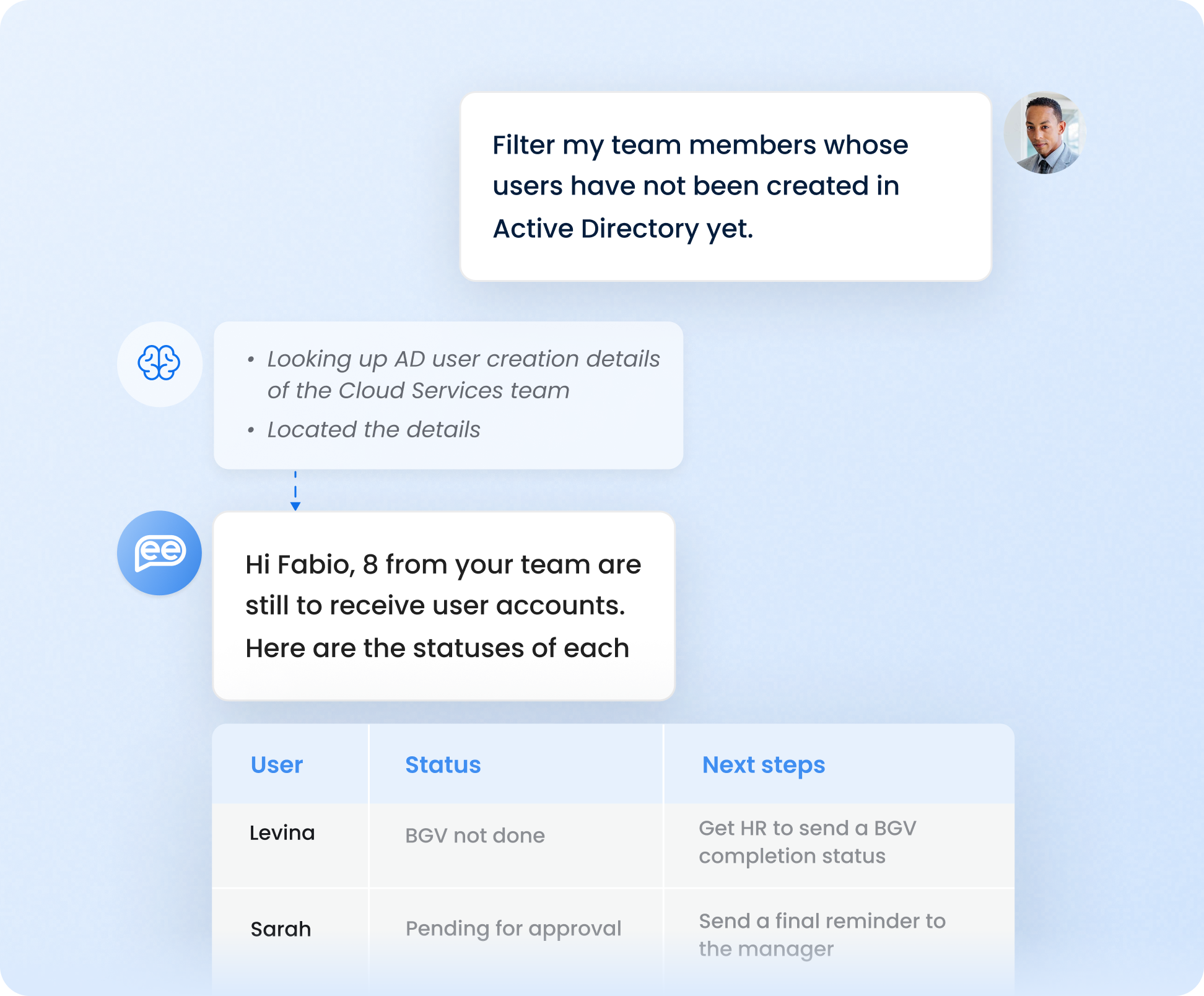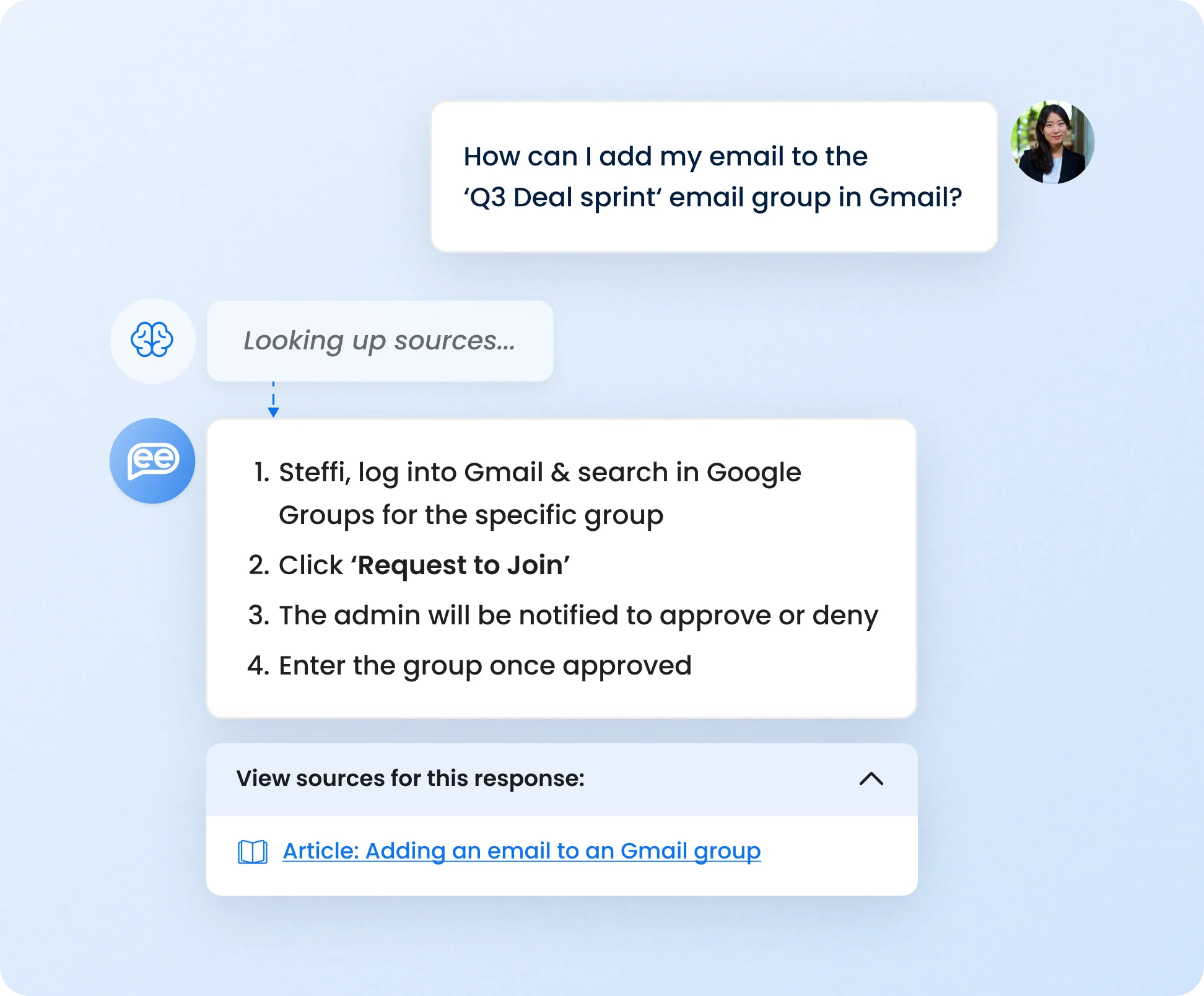 Power up knowledge management with generative AI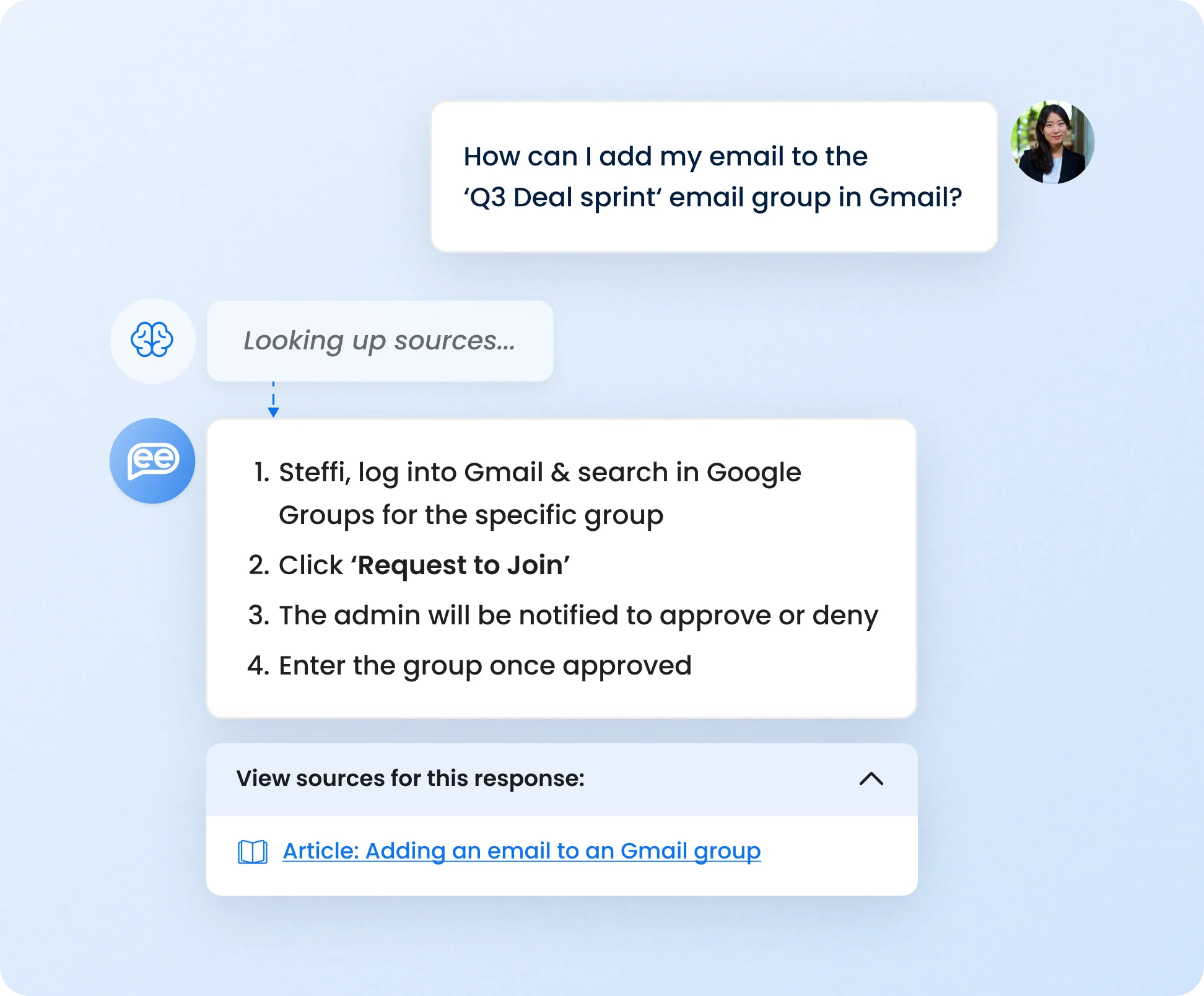 Move from outdated knowledge process-based systems to modern employee-centered knowledge systems backed by industry-leading generative AI technologies.
A single source of knowledge truth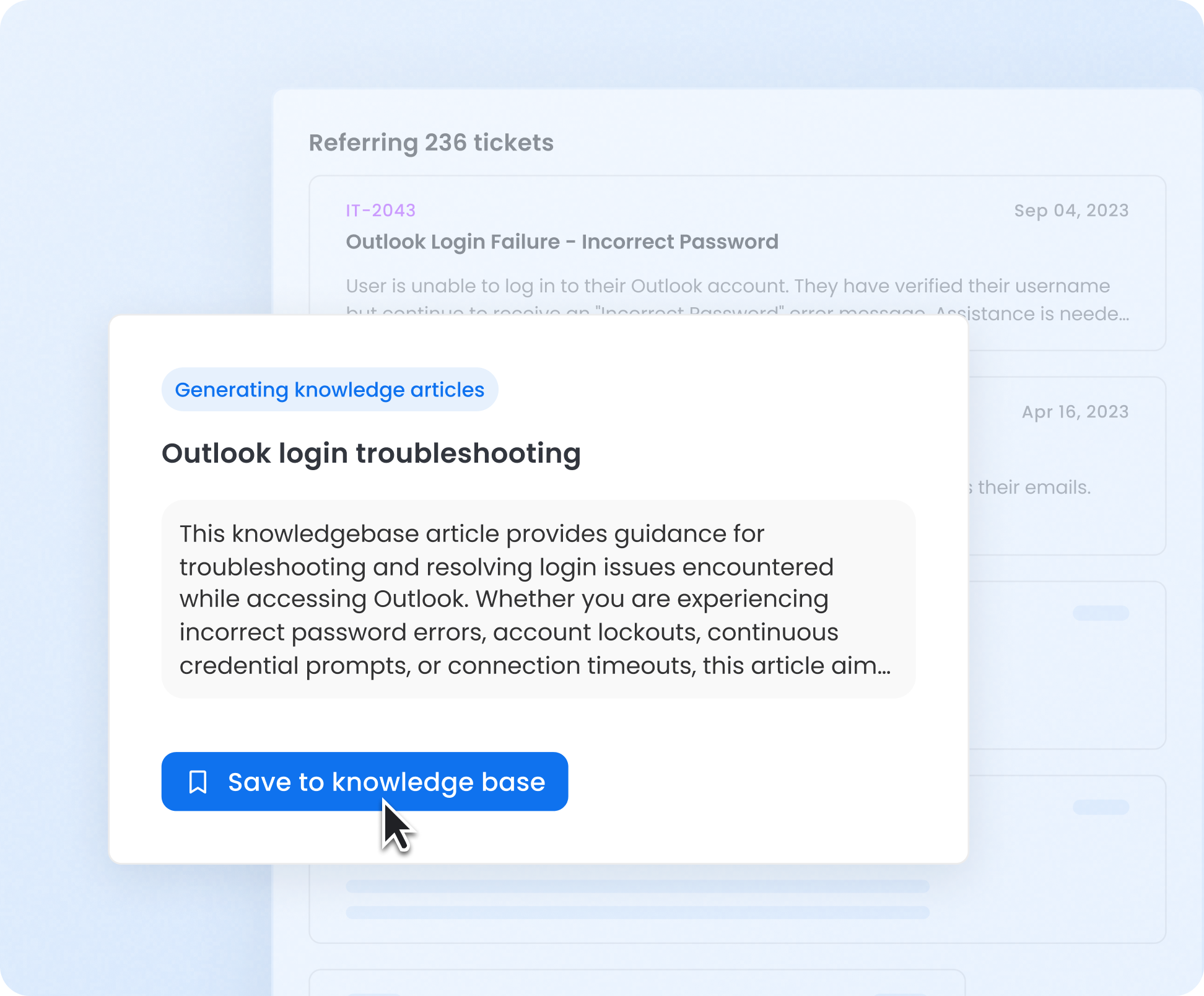 Leena AI work assistant makes it extremly easy for employees to access information from everywhere and for your team to update knowledge base from anywhere
Knowledge married to action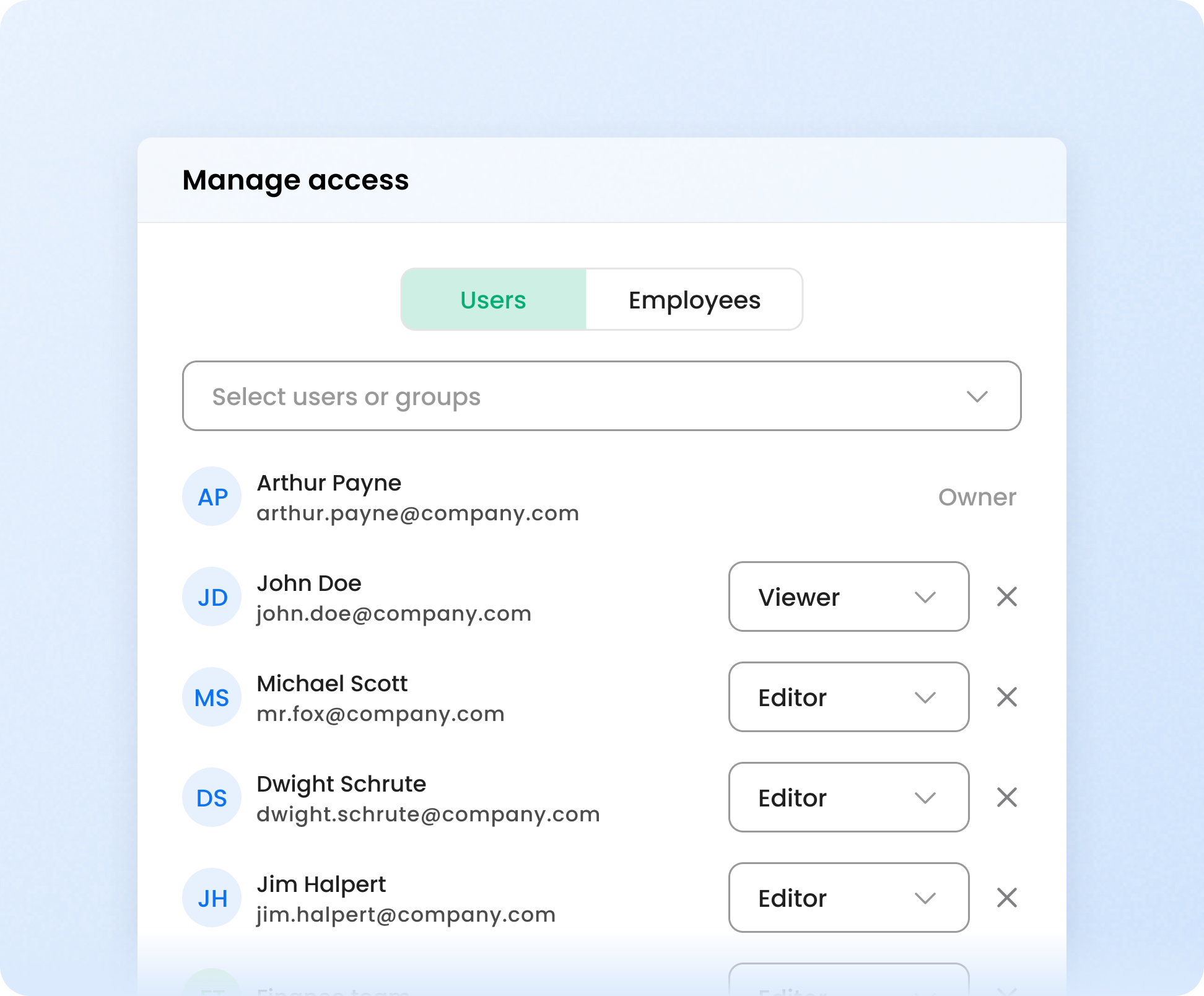 Avoid sending employees to third party applications using links, rather let them access information directly via our work assistant for uniform employee experiences.
Automated readily-consumable knowledge bits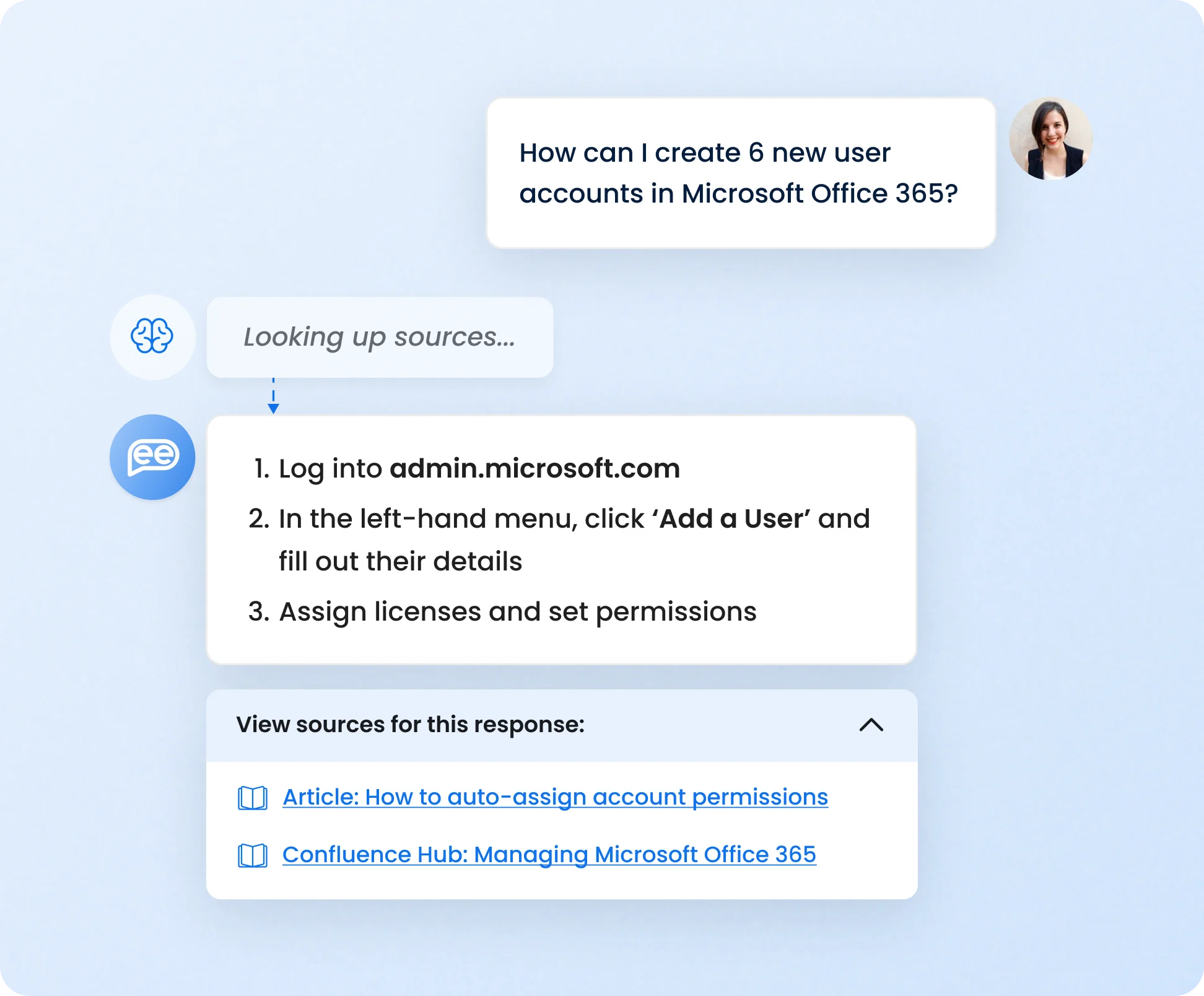 Leena AI LLM readily converts any new policies or existing knowledge base documents into consumable knowledge bits for employees to access via our virtual assistant.
Personal touch to every information request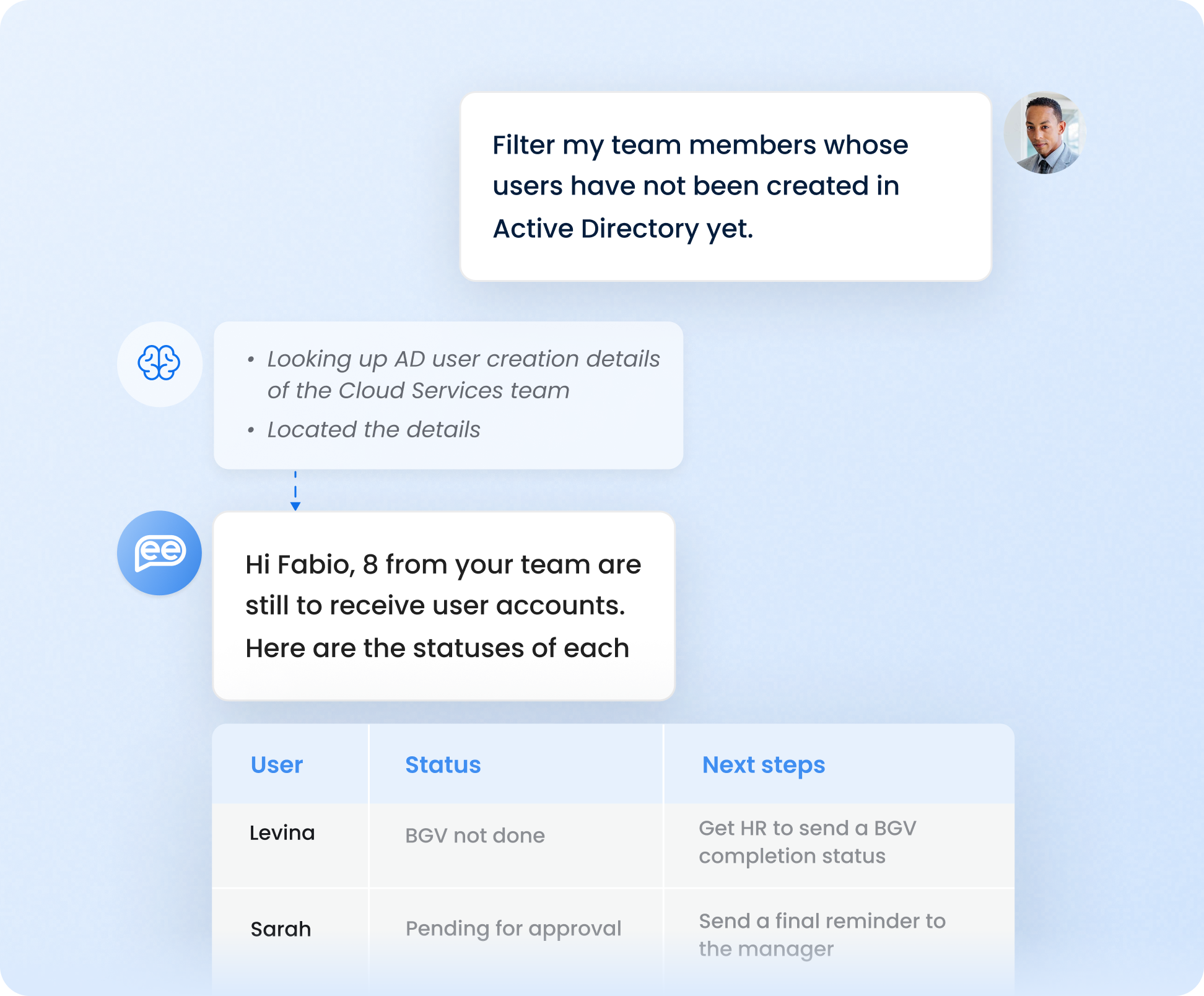 Our AI regularly learns from experiences and updates the knowledge base with every interaction thereby providing the right information tailored as per employees' unique attributes.
Talk to the experts

Unlock the potential of a future-ready employee experience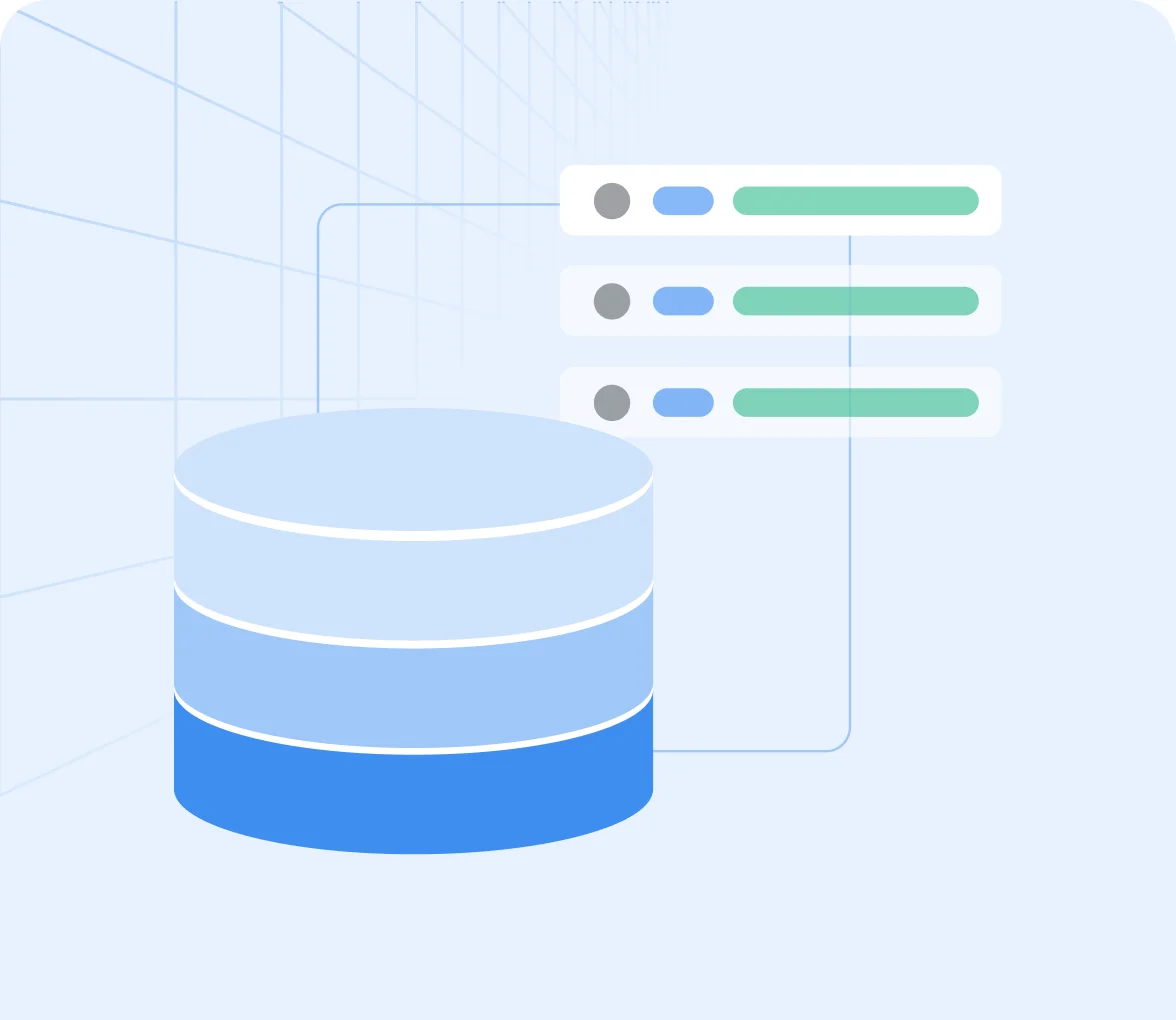 Cutting edge LLMs
Leena AI's proprietary WorkLMTM are trained on a wealth of employee onboarding data, enabling the platform to comprehend onboarding concepts and terminology with unmatched accuracy and rapidity.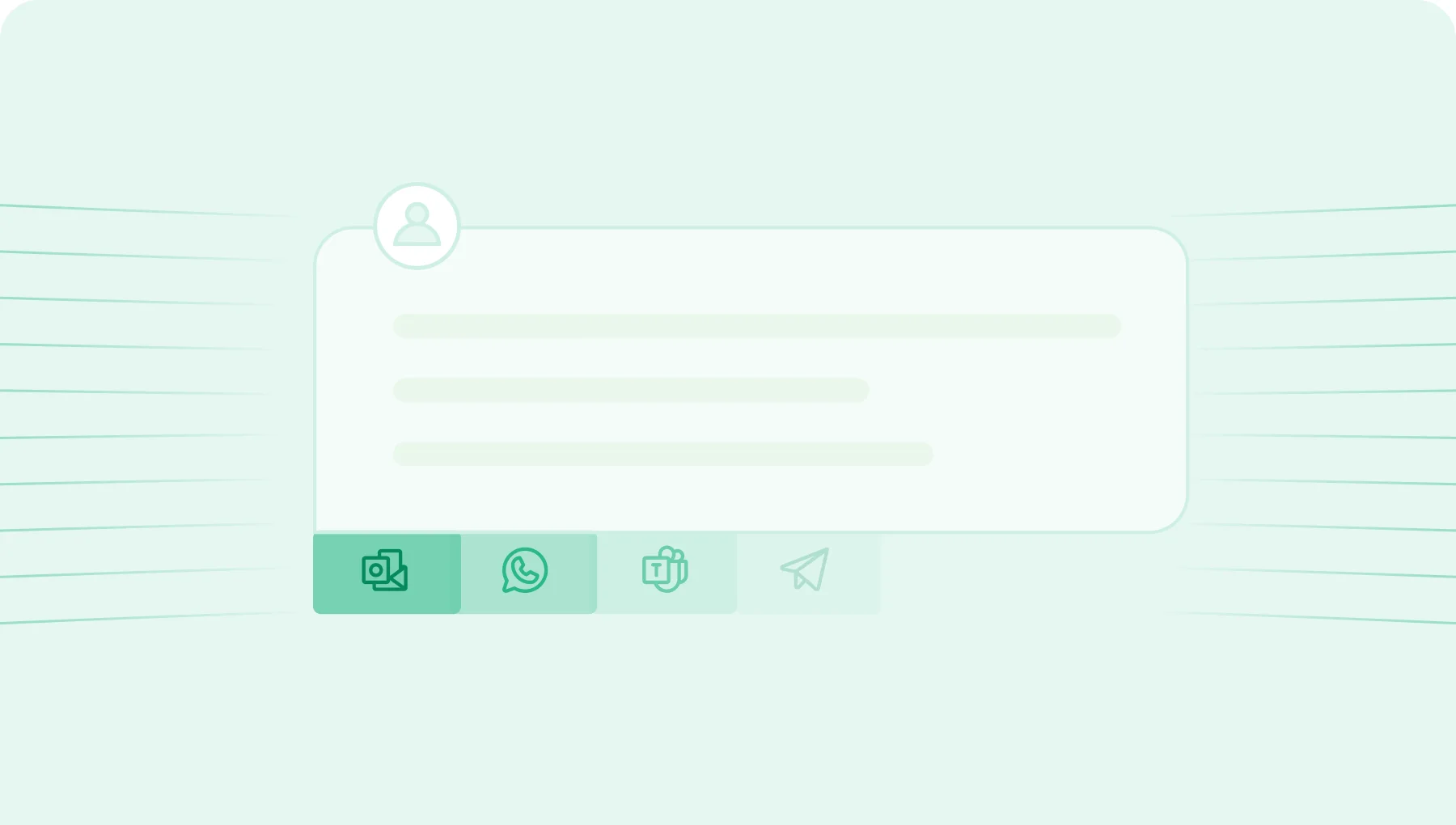 Omnipresent on all channels
Leena AI works on all your favorite channels - Slack, Teams, WhatsApp, etc. and creates a seamless employee experience across channels, devices, and applications as you prefer.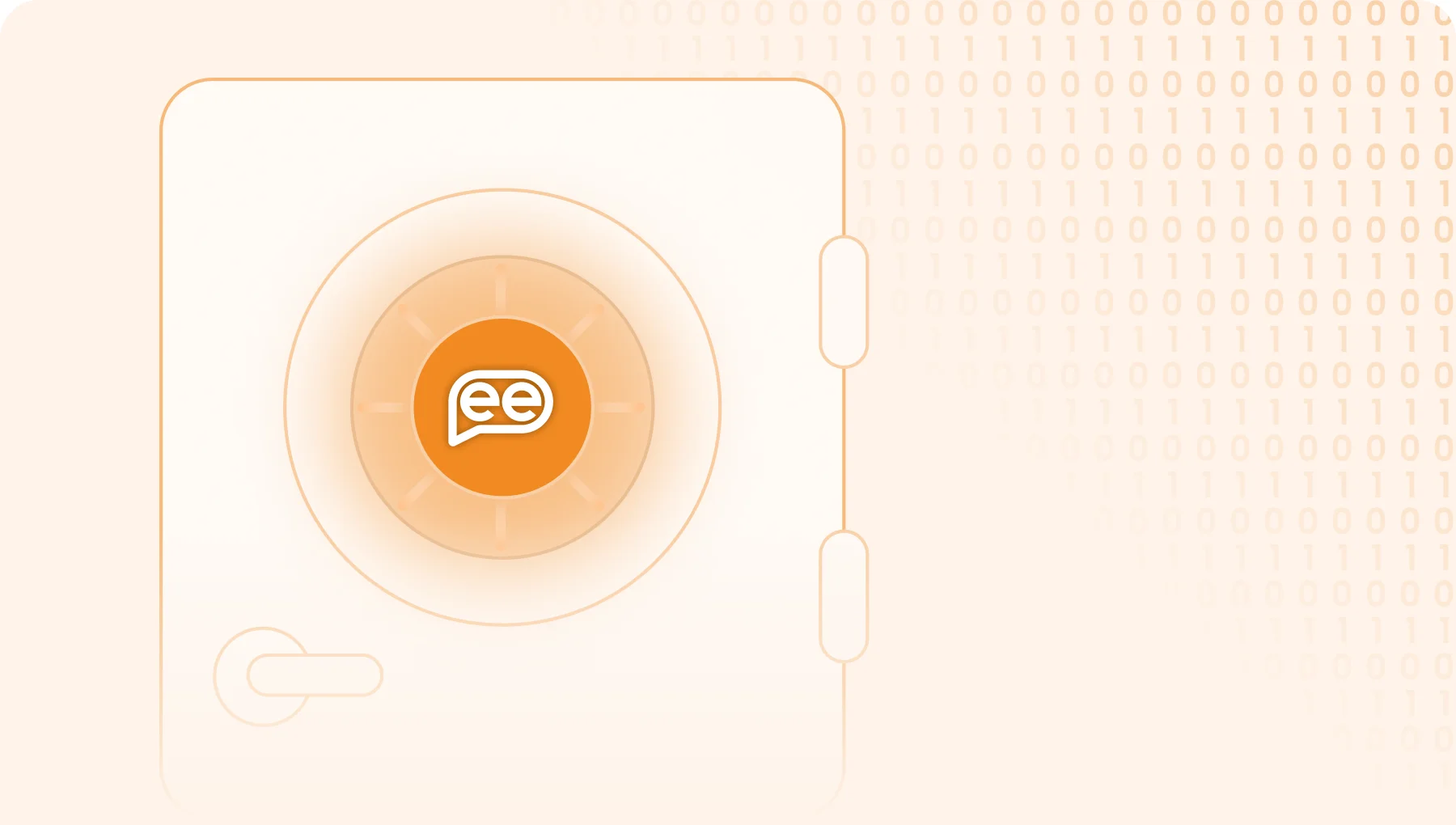 Security guardrails for protection
Leena AI has built security guardrails to prevent responses from unverified sources and to ensure enterprise security and privacy policies are upheld while using advanced LLMs.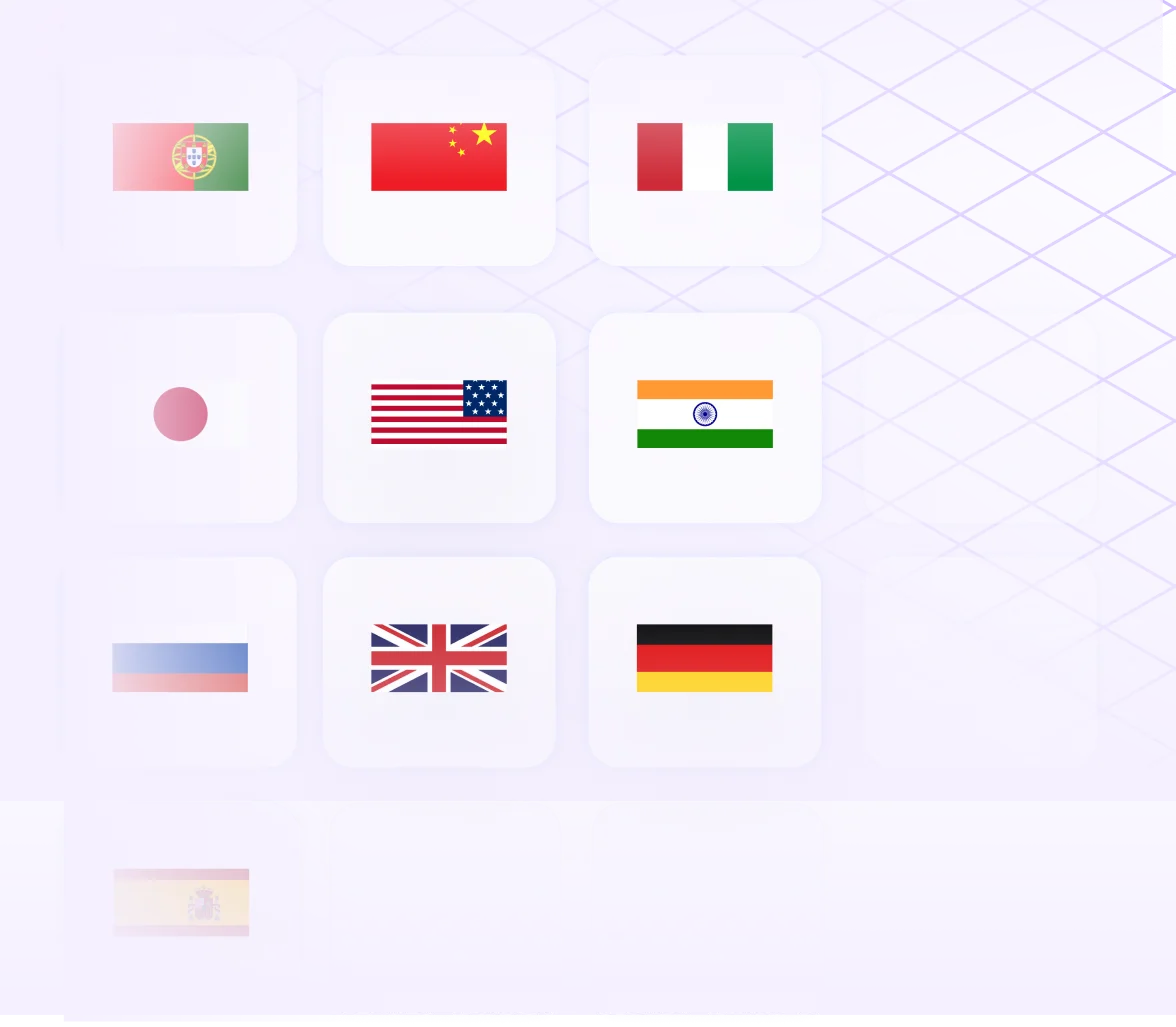 Multilingual support
Leena AI offers multilingual support and has the ability to understand and respond to inquiries in over 100 languages making it accessible for employees to get support in their preferred language. Seamless Integrations for Enhanced Functionality
See all integrations
Drive success with AI-powered intelligence and analytics
Knowledge and information analytics
Leena AI's Knowledge Management Solution revolutionizes organizational knowledge management initiatives by harnessing the capabilities of BI-GPT. Unlock valuable insights, streamline knowledge creation and dissemination, and gain a competitive advantage. Leverage the power of Generative AI to optimize knowledge processes, enhance collaboration, track knowledge performance, and uncover growth opportunities. With Leena AI's Knowledge Management Solution, empower your workforce with unprecedented knowledge excellence.
Talk to the experts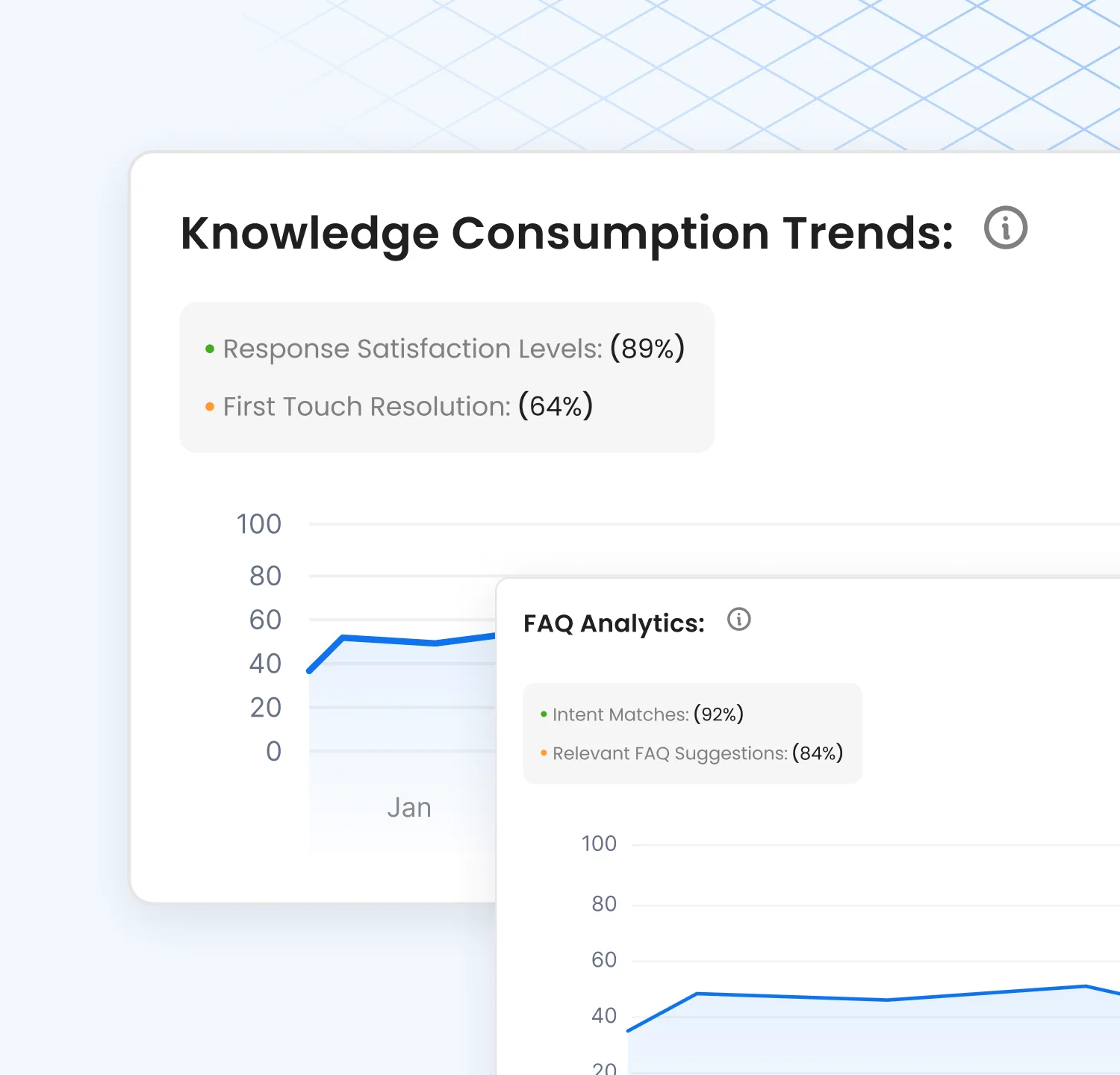 Industry recognition and customer trust: A testament to our excellence

Leena AI is recognized by Gartner as a major vendor in the following categories:
Employee Experience Tech Orchestrators
Integrated HR Service Management

Leena AI has been featured in Gartner's 2023 Market Guide for Integrated HR Service Management Solutions.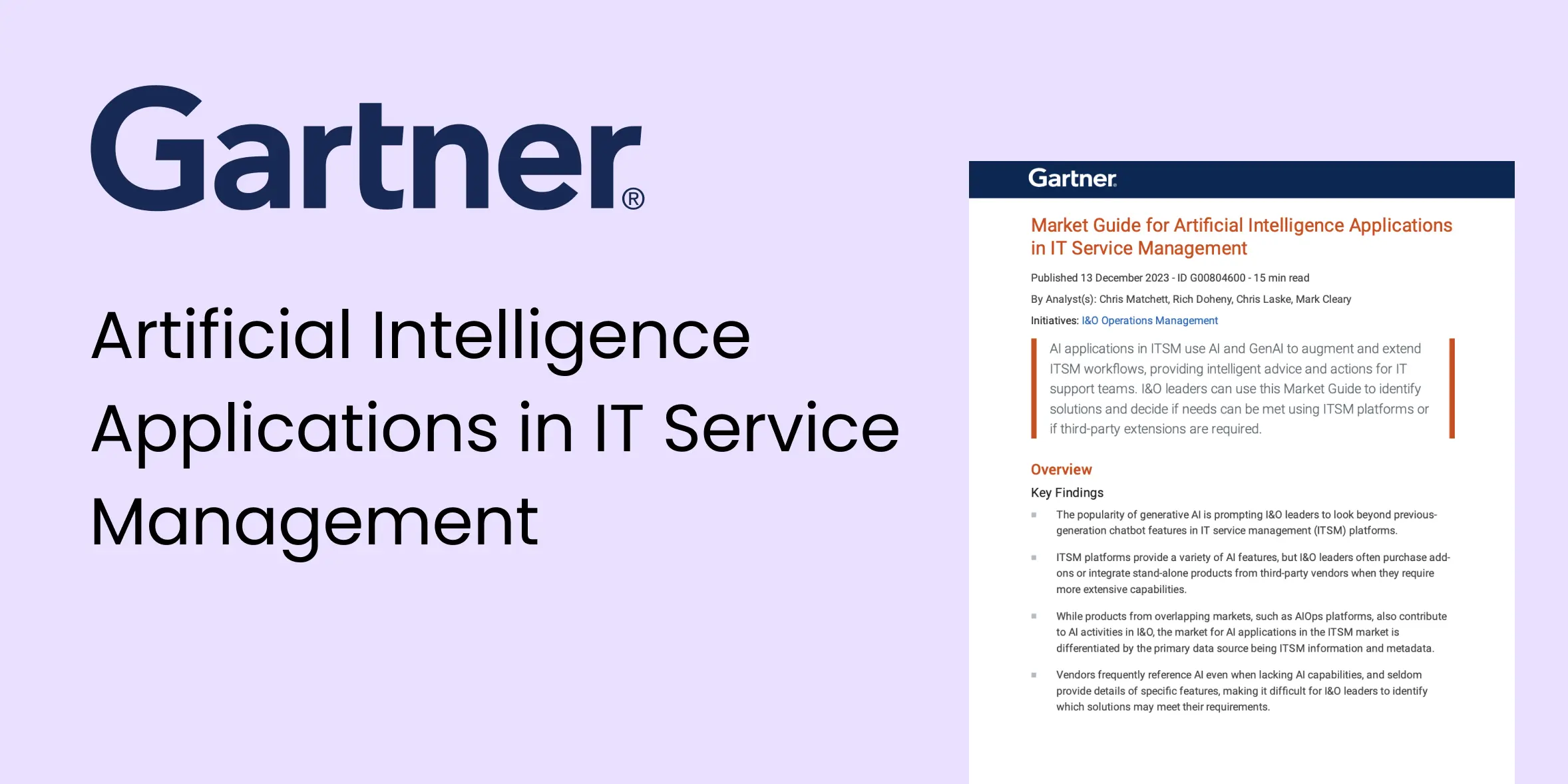 Download report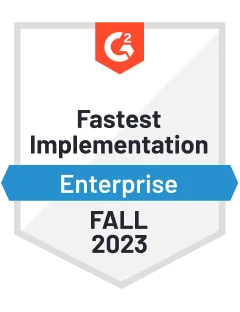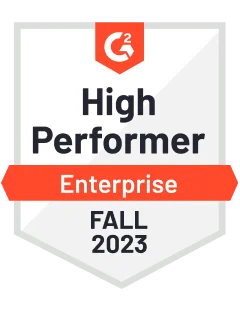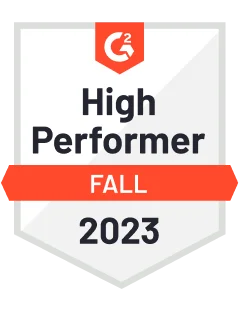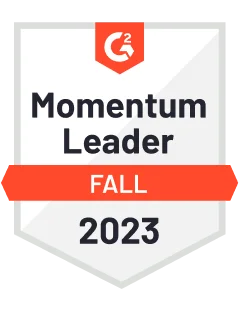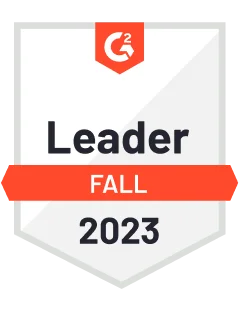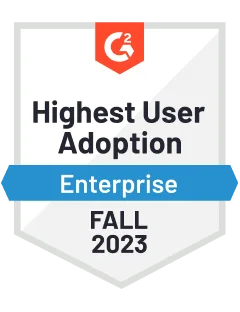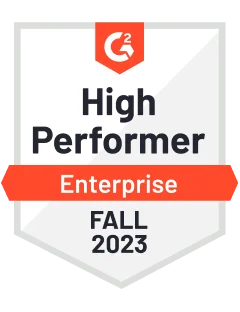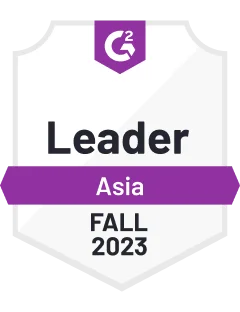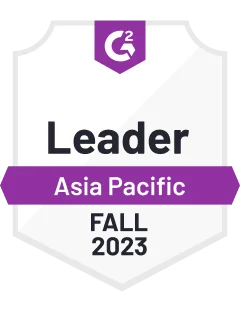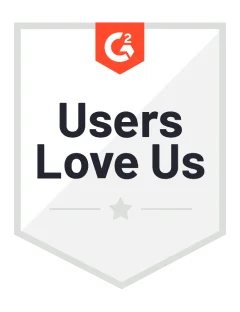 Multi-faceted approach to security and compliance
Leena AI is GDPR compliant
Compliant to SOC2, 27001, 27017, 27018, 27701
We offer secure data hosting on Amazon Web Services & MS Azure Cloud Services
Servers globally present in US, Europe, Middle East, among other geos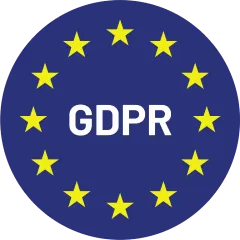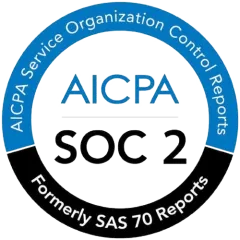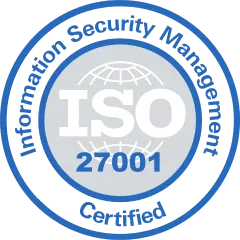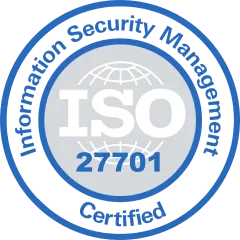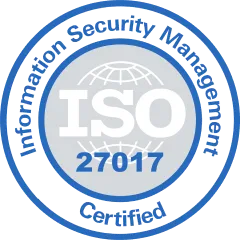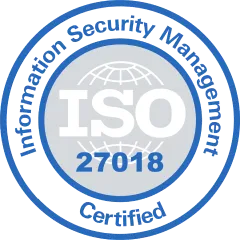 Frequently asked questions
What is knowledge management?
Knowledge management involves unifying all relevant policies, data, documents and more into a hub that can allow intelligent models to track and extract to respond accurately and logically to employee queries. The information must be readily extractable by smart algorithms and stakeholders must be able to update it from anywhere.
Why is knowledge management vital to employee experiences?
Knowledge is only growing and its distribution is more accurate and personalized, thanks to generative AI capabilities. They expect the same experience when they ask anything regarding retaining and growing their experiences with the brand, wanting modern tech systems and models to be able to identify intent, look up the right documents & construct human-level responses that employees will easily comprehend and derive value from. Effective, smart knowledge management will consequently be able to boost employee experience levels.
How are enterprises leveraging generative AI in their knowledge management practices?
Enterprises want to deliver unmatched experience levels and generative AI is that revolutionary technology that takes knowledge delivery from extracting information and putting it into a template today to something that is trained to use human-level thinking AI capabilities. That way, knowledge management can easily identify, locate the right knowledge, & cognitively frame right responses.
What are metrics to measure knowledge management today?
Key knowledge management metrics include:
Time to resolution
ESAT rates for knowledge delivery served
Document fetch time
Accuracy of information delivered
What should I consider before buying a Knowledge Management solution ?
A Knowledge Management solution usually hosts data, files and information but manages data from other systems, requiring it to be flexible to work with external systems. In addition, today's available technologies require such solutions to be able to understand raw data from multiple sources, apply human-level logic and respond as if a human agent was responding. Generative AI capabilities working in conjunction with optical character recognition and natural language programming technologies easily enable cutting-edge vendors to offer this. The solution must also be scalable to immediately ramp up serviceability when needed, work with popular enterprise collaboration channels & immediately adaptable to be up an ready to be used in key global languages. Experience

Leena AI Workplace AI assistant

for Knowledge Management.
Experience

Leena AI Workplace AI assistant

for Knowledge Management.